Coin
Investment
Grayscale Bitcoin ETF Rumors Swirl Amid New Job Postings

Grayscale Investments recently posted a slew of new job openings all geared towards ETF (exchange-traded fund) specialty positions. The ETF market is roaring, with new competitors catering to consumers' demands.
Among the positions that Grayscale is recruiting are ETF Compliance Officer and ETF Finance Reporting Manager.
One of the greatest hurdles to the mainstream adoption of digital currency is accessibility. For example, to buy, sell, trade, or even just to hold cryptocurrency, users need to do their homework. In addition, they need to research which the most reliable exchanges are as well as setting up digital wallets and properly securing private keys.
The Key to Mainstream Access
Grayscale currently has $43.3 billion in AUM and according to its website, "Grayscale provides opportunities for investors to gain exposure to the digital currency asset class."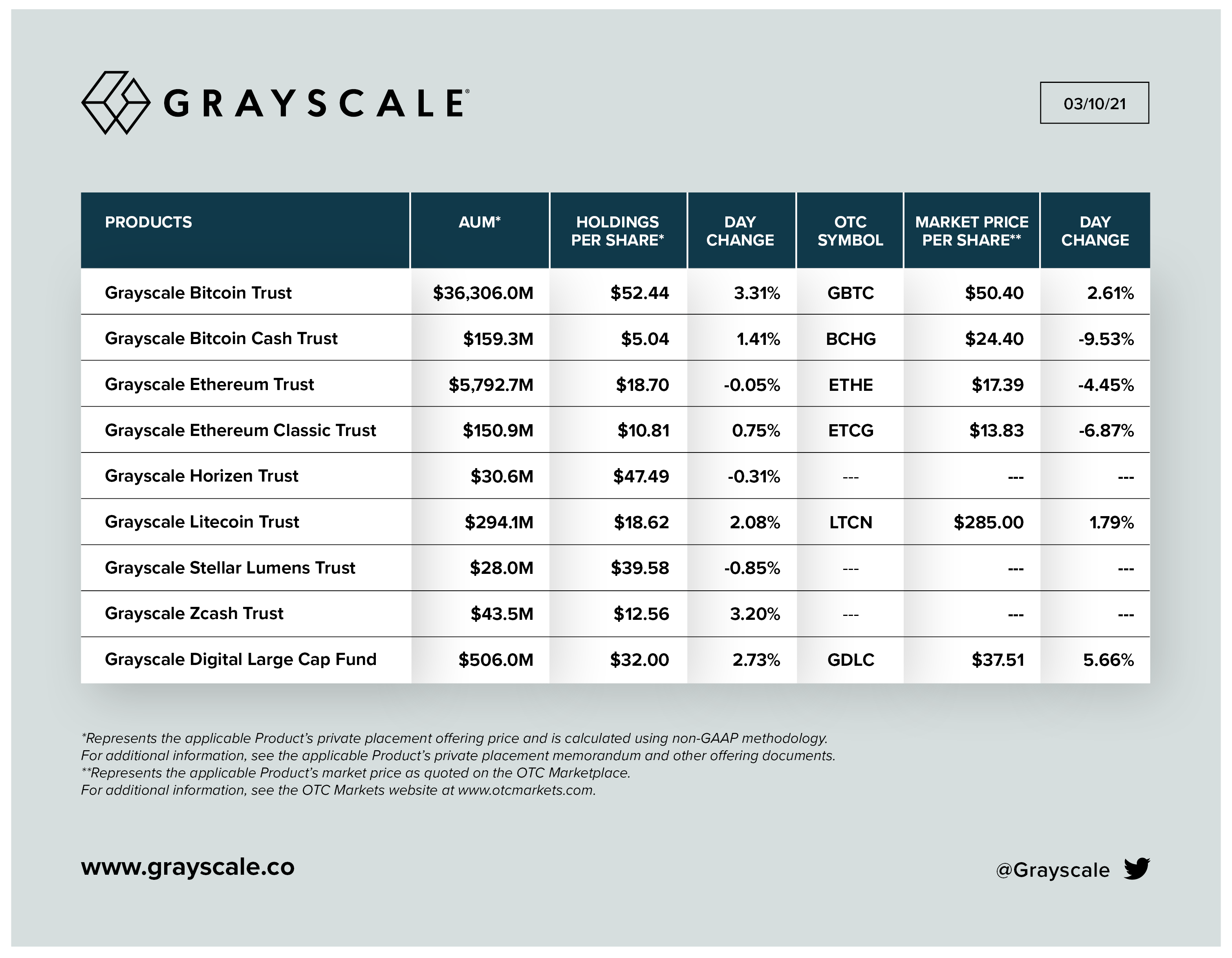 In other words, its aim is to bridge the gap between investors and crypto investments. With more and more digital investing firms like Grayscale entering the market, the potential to reach new demographics is enormous.
Furthermore, one of Israel's biggest investment companies, Altshuler Shaham, dropped $100 million into Grayscale Bitcoin Trust last year.
Cutthroat Competitors Swarming ETF Market
Grayscale is not the only firm entering the game. Major players like Purpose and Evolve have been busy hitting the ground running with their respective Bitcoin ETF approvals.
Evolve is sitting pretty with assets worth over $1.7 billion. Purpose Investment's Bitcoin ETF has raked in over $836 million in assets. Furthermore, they hit the scene within 7 days of one another just last month and have been dominating the ETF market ever since.
Evolve's main objective is to provide its investors with a few ways to access the USD value price of bitcoin. Its ETF offers two options.
The first is EBIT, which provides "Unhedged exposure to the daily price movement of bitcoin in CAD." While the second option, EBIT.U, allows for "Exposure to the daily price movements of bitcoin in USD."
Purpose's investment strategy is simple yet compelling to would-be crypto investors looking for an easy way in. Its fund essentially invests and holds assets in Bitcoin. Holders don't need to learn how to buy Bitcoin, they are handed easy access to do so. Not only does Purpose offer top-tier security but it also promises less costly avenues to own Bitcoin.
The foundation to success with digital currency lies in getting beyond digital wallets to make a transaction. We very may well be starting to witness the early leaders of the digital currency exchange market.
Source: beincrypto.com